Resource Center
Free Webinar!
Sign up for the 2023 AAHA Veterinary Technician Utilization Guidelines Webinar today
---
Watch this summary of the 2023 AAHA Technician Utilization Guidelines
---
Learning and Continuing Education Resources
Guidelines Certificate Courses:
Webinars:
Log in to access these webinars

Register for more learning and CE opportunities here!
---
Check out this new publication in the AAHA store!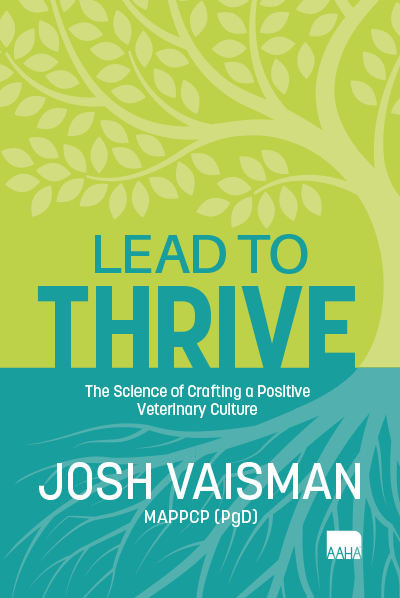 Lead to Thrive by Josh Vaisman
Discover the 4 Ps of positive leadership - and help your whole team have a great day at work. 
---
Sponsored resources from CareCredit
CareCredit is proud to sponsor the Technician Utilization Guidelines because techs are the heart and soul, face and hands-on team members of any veterinary hospital. We also believe that utilizing technicians to their full potential includes empowering them to build healthy financial relationships with clients, and empowering them to be fully prepared to help clients be financially prepared.
Help technicians get great at the "money talk"
Empower clients and techs to be financially prepared for a lifetime of care:
Resources to help ease their busyness and empower business.
Flexible financing that's friendly for everyone (including technicians)